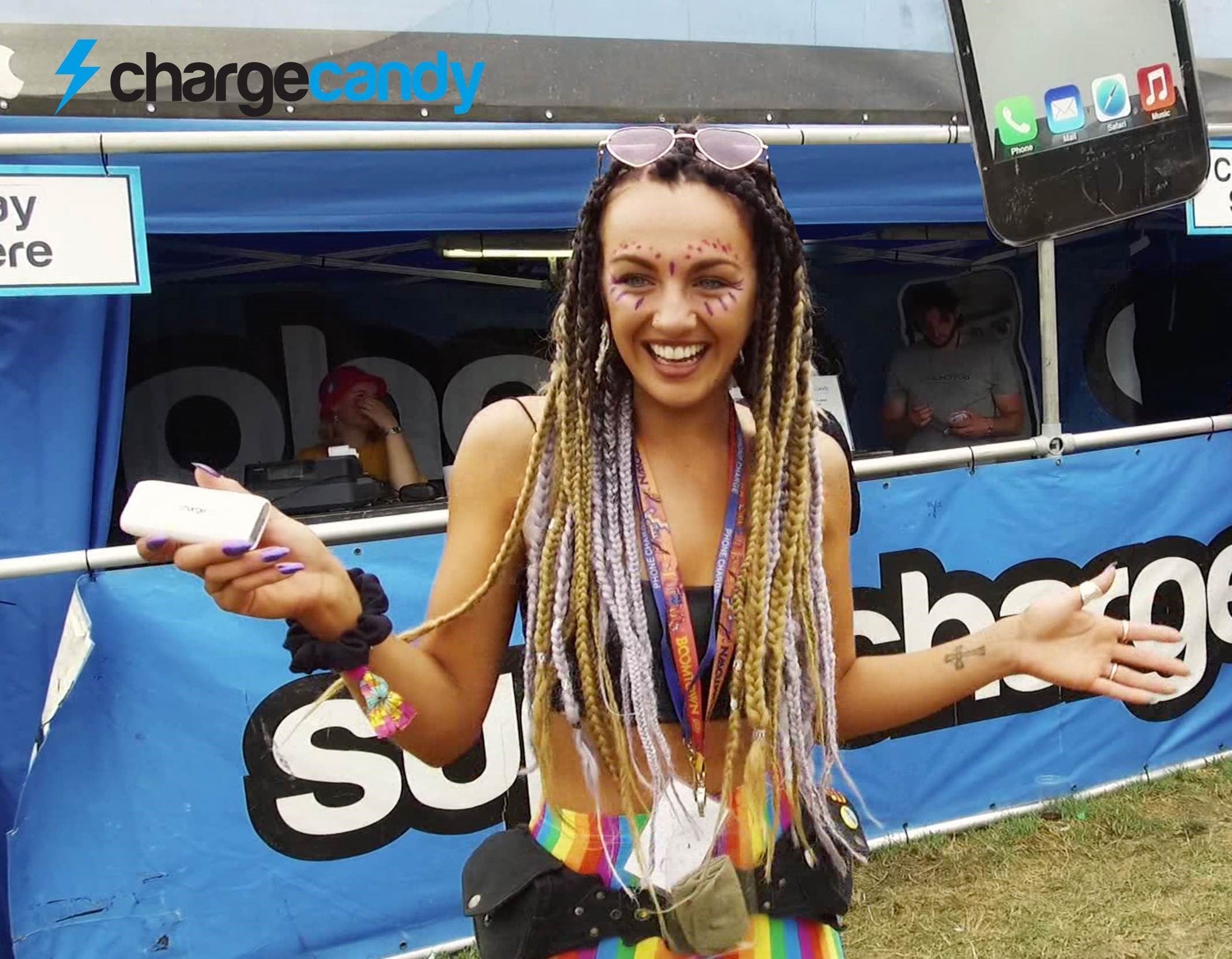 Phone Charge
Supercharge all weekend (1 full charger per day).
How it works:
Hire a portable charger, you take the power with you. The weekend option allows you to exchange the empty charger for a full one every day.
Be sure to record your memories and don't lose your friends, buy it now before it's too late.
***
Please bring PHOTO ID to the main phone charge stand in the Campsite Village.